Brass zipper for easy open and close
Holds one standard waste bag roll (Also fits Sir Wagginton's Plastic-Free Poop Bags)
Brass ring on back for quick release of bags
Brass lobster clip to attach to leash or on you
Length: 2.75 inches / Width: 1.6 inches / Height: 2.35 inches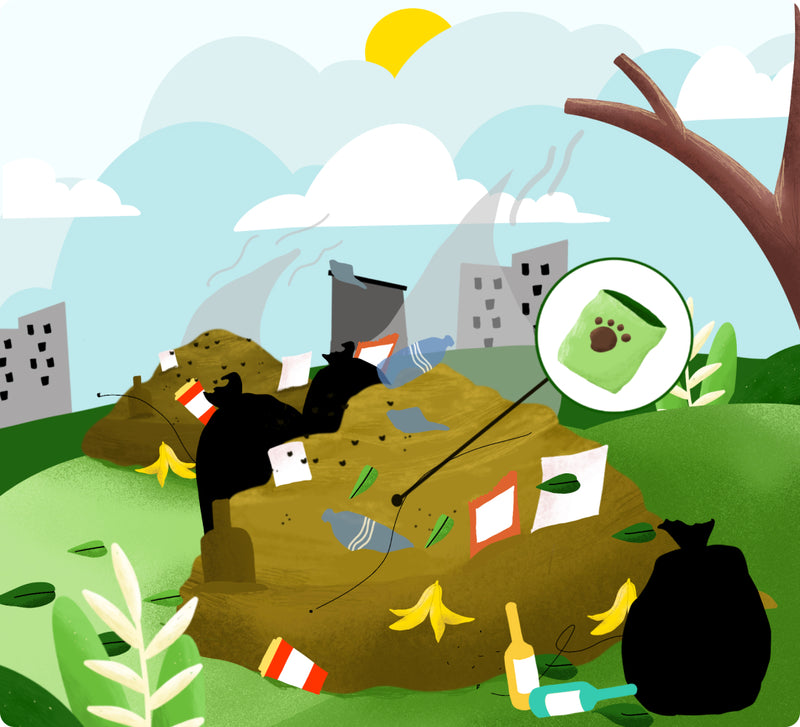 OVER 100 MILLION PLASTIC DOG BAGS END UP IN OUR LANDFILLS EVERY YEAR
Over 100 million plastic dog bags end up in our landfills every year. Although they are very cheap to buy, it's causing an increasing amount of damage to our environment and wildlife.We love our furry friends but the plastic dog poop bags we're using will take thousands of years to break down in our landfills. Plastic bags also pollute our soil and water.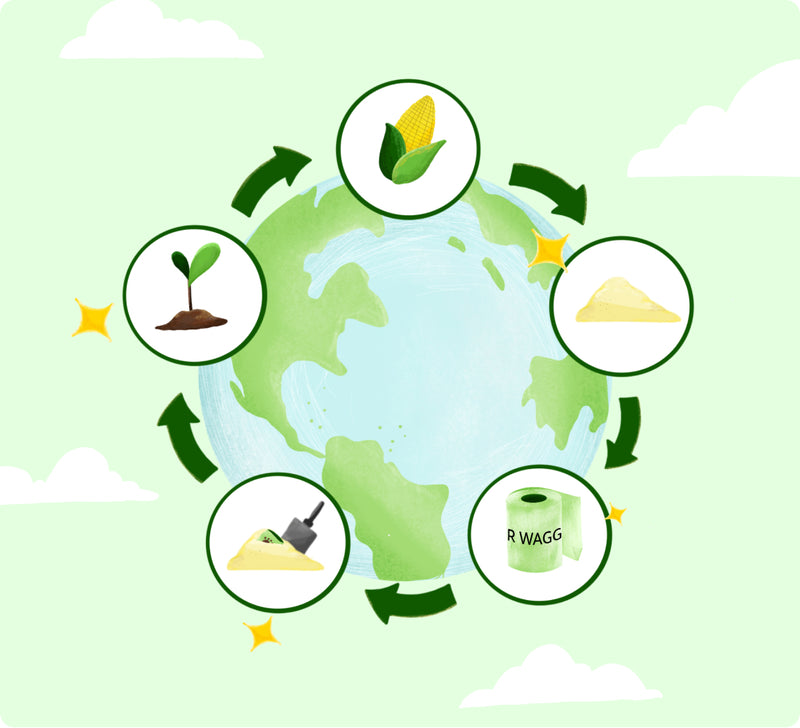 DOG POOP BAGS MADE FROM CORNSTARCH KEEP THE ENVIRONMENT CLEAN
 AND CONTRIBUTE TO A HEALTHIER PLANET EVERY DAY.
Every cornstarch bag manufactured goes towards slowing down plastic pollution. Our bags are 100% compostable and 100% Eco-friendly. This means that our bags only take 3 months to decompose. This way we keep the environment clean and contribute to a cleaner planet every day. No plastic, zero waste.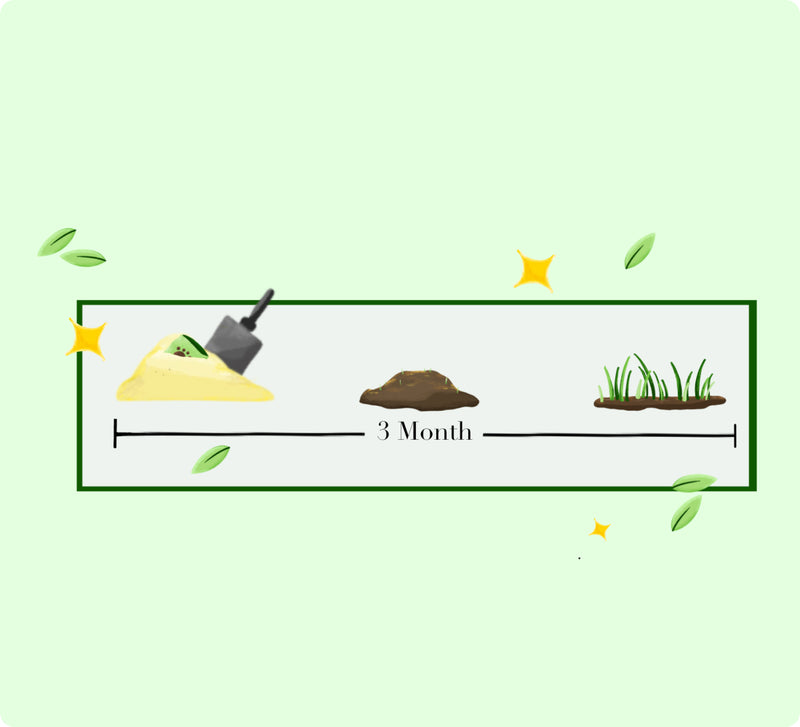 COMPLETELY GONE IN LANDFILL WITHIN 3 MONTHS
Our 100% organic dog bags are plastic-free and zero-waste. They only take around 3 months to decompose in landfills compared to plastic which takes thousands of years.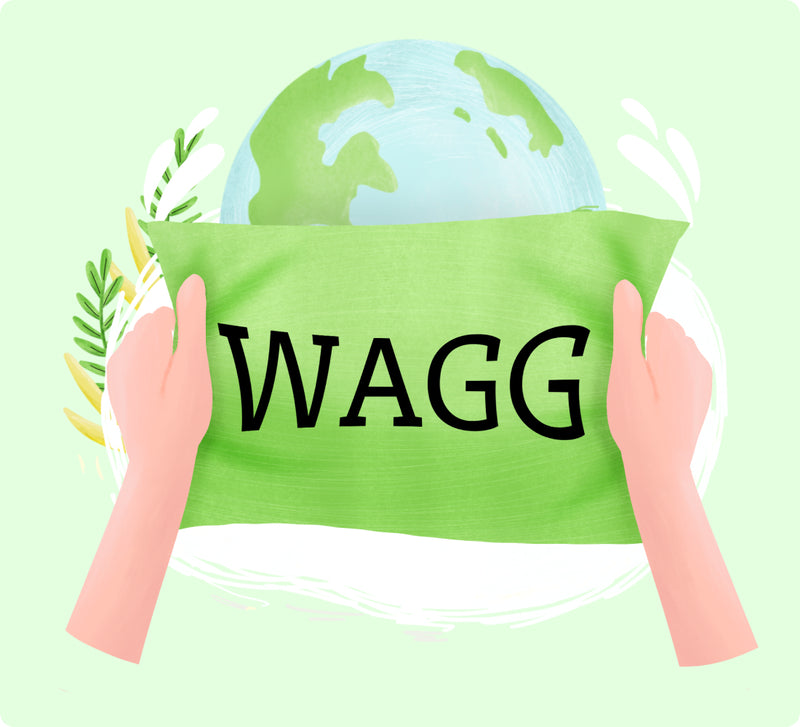 STRONG, DURABLE & LEAK-PROOF
Our bags are thick and won't tear or rip unlike most plastic dog poop bags.
They're also big enough to fit larger poop. Our bags are 9 inches wide and 14 inches in height.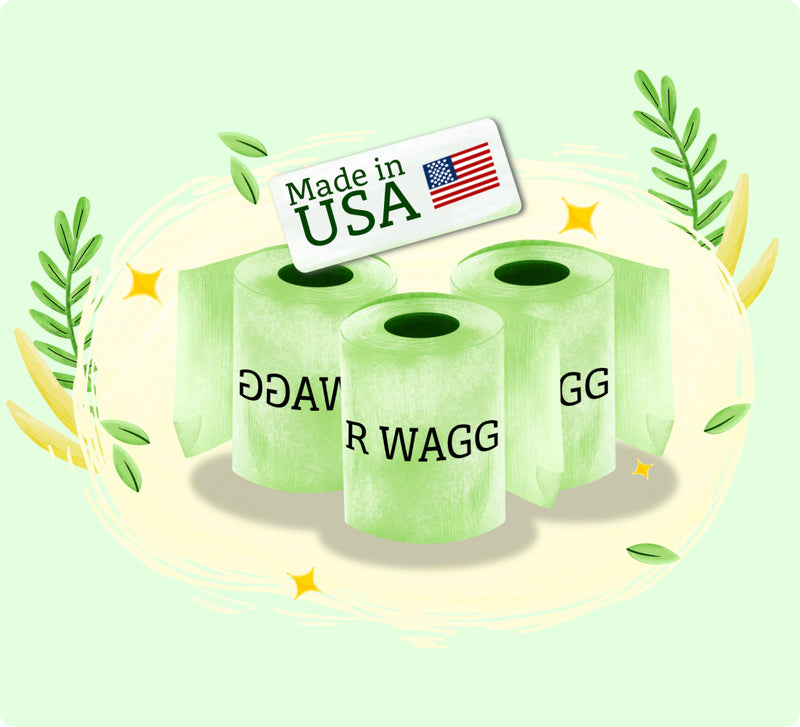 Locally produced in the USA and shipped in mailers made from 100% recycled fibers.
We place very high value on the environment and quality of our dog bags. In order to avoid unnecessary transport routes, which occur with production abroad, we produce our dog bags at selected local producers who meet our high standards of sustainability and environmental protection.
We also offer free shipping within the USA and Canada. In addition, all orders are shipped in mailers made from 100% recycled fibers.
Non-Plastic Poop Bags
Just placed my second order. Love that these are biodegradable!! So much more environmentally-friendly than using re-using bags from stores.
Great
My dog's poop has never been happier. Bags are great quality.
The Poop Bag Holder
Nice little holder. I like that it is soft, not hard, wipeable and well made. It will actually hold 2 rolls if you want to have another handy.
Very good
Love these poop bag holders. They are cute and does the job