100% organic &eco-friendly

No plastic, zero waste

Decompose in 90 days

Strong, durable & leak-proof
Millions of Plastic Dog Poop Bags end up in Landfill every Year, polluting our Environment
More than 100 million plastic dog waste bags end up in our landfills every year. Plastic takes thousands of years to decompose and they hurt our environment and our wildlife.
Our Mission is to save 1,000,000 plastic dog poop bags from ending up in landfills. For this reason, our dog waste bags are made from corn starch and they're 100% organic. This means our bags only take 3 months to decompose. Plastic takes over 1000 years.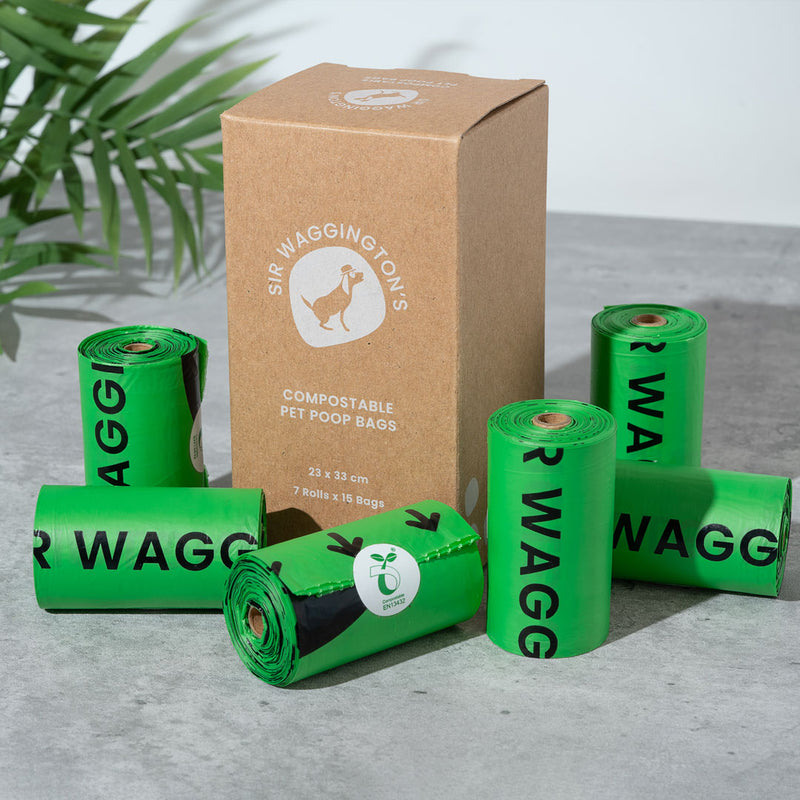 100% organic & eco-friendly
No plastic, zero waste

Decompose in 90 days
Strong, durable & leak-proof
What our customers have to say about Sir Waggington's Non-Plastic Dog Poop Bags:

Corin Cahill
Great way to reduce single use plastics!
I'm a big fan of Sir Waggington's because I'm always looking for ways to reduce my single use plastics. These are a no brainer. I feel much better about cleaning up after my dog when I know I'm being responsible for our waste. There's literally no difference between these and plastic bags. I might even argue that these are slightly easier to open! Great product.
Beth Greene
Hate the poop. Love the bags!
My dog is getting big and his poops are too. I love that these bags are slightly bigger than the usual ones and that they are biodegradable! I also love how funny you guys are. I swore I would never get a dog because of the humiliating task of picking up poop. But now I love my puppers so much and your bags make things a lot easier.
Scott Montgomery
Love these bags
I keep rolls in all my cars and many of my pockets. Easy to use and strong enough even though they are not place. Much better for the environment. Great product.
Dottie Macomber
Love these non-plastic bags!
I love these non-plastic poop bags! It's so convenient to be able to have a subscription, and I like the fact that I'm not adding to plastic in the environment. Plus they are larger and hold up better than most of the plastic bags on the market. They work better, holding more poop and not breaking even when very full. I highly recommend them!
Terri Benavides
Excellent product and service
The bags are sturdy, easy to open and don't add to plastic pollution. Total win win! Great customer service, quick response to questions and wonderful overall experience.
Demetra
Too good to be true? NOPE!
These bags stand up to a big dog's poop at least three times a day! No ripping, tearing, holes and ensuing gross outcomes. I feel great knowing I'm not adding plastic to the world! Thank you for a great product.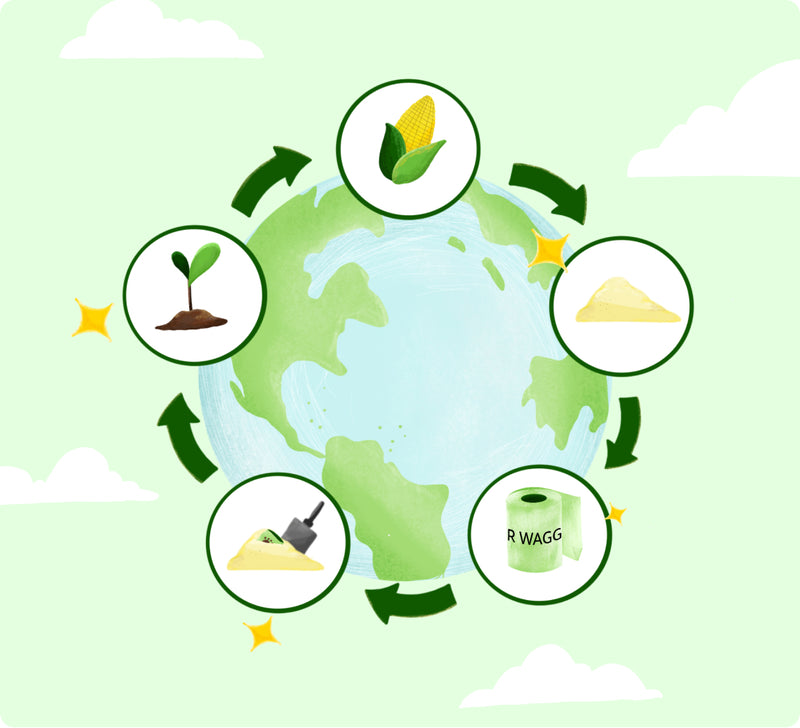 100% Compostable & 100% Pawsome
Every cornstarch bag manufactured goes towards slowing down plastic pollution. Our bags are 100% compostable and 100% Eco-friendly. This means that our bags only take 3 months to decompose. This way we keep the environment clean and contribute to a cleaner planet every day. No plastic, zero waste.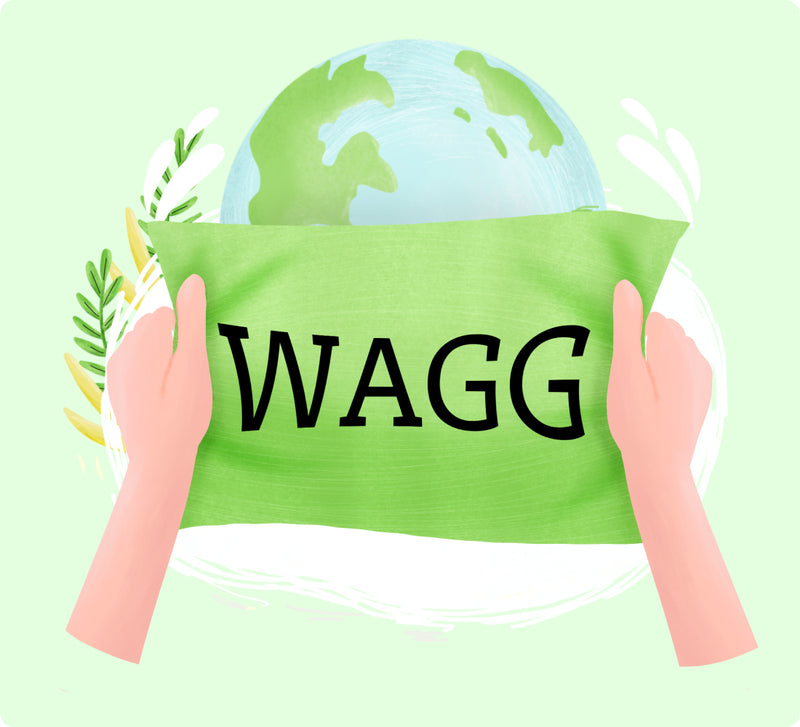 Strong, Durable & Leakproof
Our organic bags are thicker than regular plastic dog poop bags and won't tear or rip unlike most plastic dog waste bags.Each poop bag is 9 x 14 inches in size, so they're also big enough to fit larger poop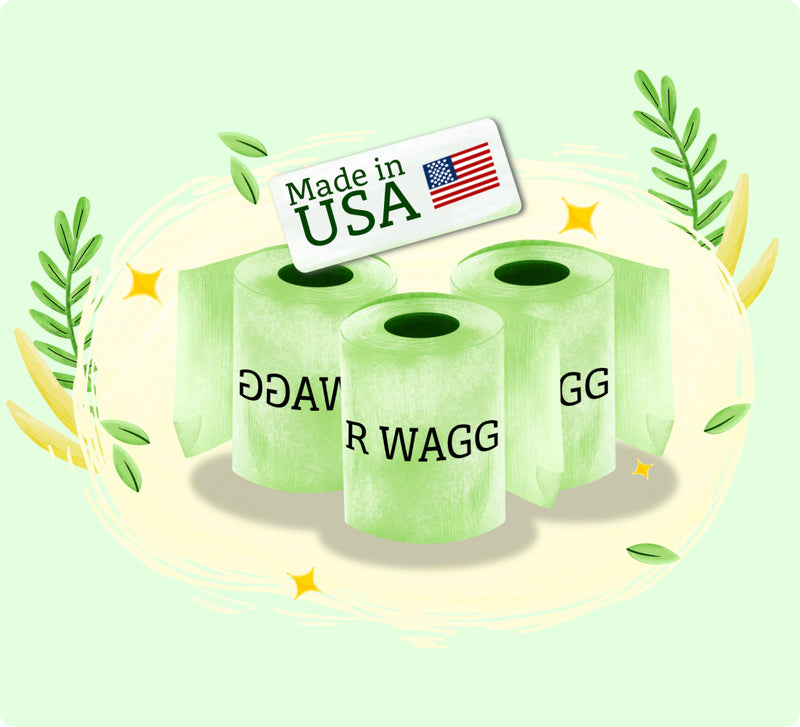 Locally produced and shipped in mailers made from 100% recycled fibers.
We place very high value on the environment and quality of our dog bags. In order to avoid unnecessary transport routes, which occur with production abroad, we produce our dog bags at selected local producers who meet our high standards of sustainability and environmental protection.
We also offer free shipping within the USA and Canada. In addition, all orders are shipped in mailers made from 100% recycled fibers.